This unique 3-hour Friday morning class inspires emerging writers, readers, adventurers, and explorers! Students create original stories, explore language and the alphabet through play and literature (including poetry, fiction, and non-fiction), act out stories, and have regular fine motor practice. During the fall and spring, the class takes morning-long excursions to local nature areas, using the natural world as a springboard for story creation. During the winter, the class spends more time in the classroom, taking occasional urban adventures to Chicago's many cultural institutions. Dandelions meets Fridays from 8:45 to 11:45 a.m. Children must be 3 1/2 and a student in another FTCNS class to attend Dandelions.
Dandelions does not have assisting parents, although we do ask for an adult from every child's family to chaperone off-site excursions several times per year. Off-site drop off or pick up may sometimes be required; however, we are committed to help coordinate rides for students whose families do not drive. There is a $200.00 transportation fee assessed per child.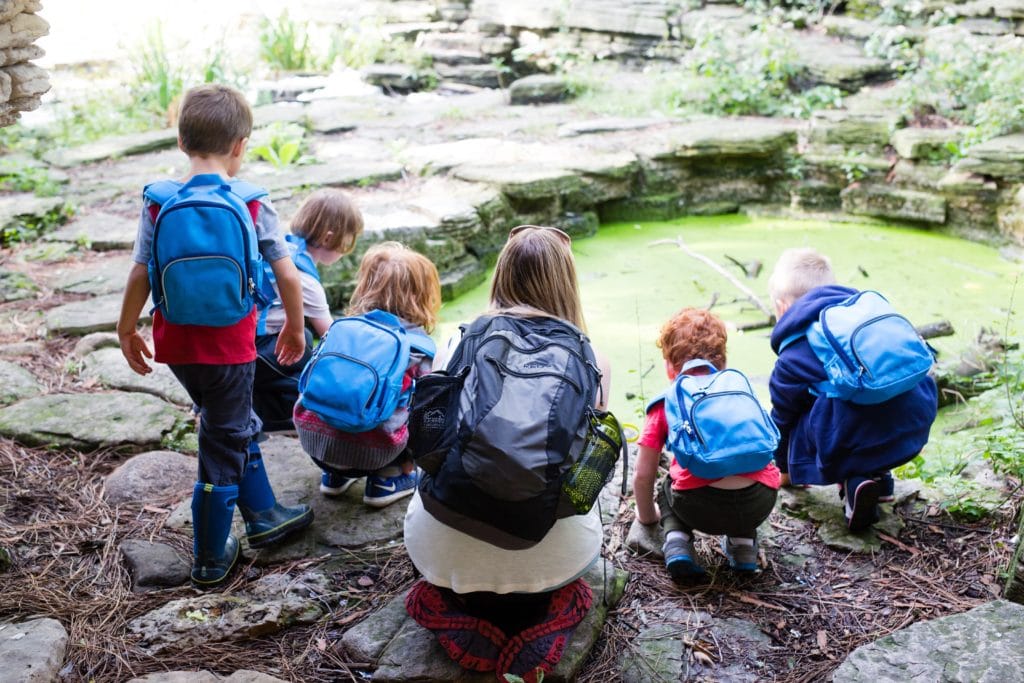 If you are interested in the class, but aren't sure if it is right for your child, here are some questions to guide your decision. Is your child:
Interested in creating stories and exploring the natural and built environment?
Comfortable engaging in a quiet activity—such as drawing, looking at a book, or completing a puzzle—independently?
Able to thrive with a more structured schedule with several significant transitions, rather than a more open/free choice environment?
Able to follow directions and respect limits, sit with a group and wait/take turns during a discussion?
Comfortable separating from his/her parent?
Confident in using the toilet independently?